Autumn is officially here and the city's arts organizations are gearing up for a fall that's certainly filled with more potential than the last. Below you will find a few of the best offerings coming up this week, including programs that highlight world premiere music, Houston institutions, and much more.
The Ensemble Theatre
opens their 45th anniversary season with the regional premiere of
Respect: A Musical Journey of Women
by
Dr. Dorothy Marcic
. The
musical
, which started life as a leadership seminar that incorporated Top 40 music (which then became a book, and then a one-woman show on its way to becoming a musical), uses iconic songs like ""I Will Survive," "These Boots are Made for Walking," and "What's Love Got to Do with It" as "
the soundtrack to real women's personal stories about finding dreams, lost love, relationship issues, entering the workforce and gaining independence.
" The production, directed by Anthony Boggess-Glover with choreography by Anthony Smith and musical direction by Melanie C. Bivens, opens tonight, September 23, and continues through October 17. Tickets are available
here
for $41 to $70.
The historic
DeLuxe Theater
is currently celebrating its 80th anniversary, and the
Houston Cinema Arts Society
continues their look at the institution's legacy (which started with
Echoes of the DeLuxe Art Show: The 5th Ward, Black Invention, and Modernism
) with two programs this week. Tonight, September 23, at 7:30 p.m. HCAS and
Contemporary Arts Museum Houston
will present
Garrett Bradley's Time
at
Moonstruck Drive-In
. The Oscar-nominated documentary, features "
a stunning, surprising mix of present-tense footage
" and
video diaries filmed over 21 years
by "
a Black family living in the shadow of incarceration.
" Tickets are free, but registration is required
here
. And tomorrow, September 24, HCAS will open a
free virtual program
–
The 5th Ward, Invention, Modernism: Three Short Films
– that includes
Stefani Saintonge
's
F*cked Like a Star
, Flash Gordon Parks's
Archie Bell
, and Isaac Yowman's
Memory Builds the Monument
. The program, which includes pre-recorded Q&As with each director, will be available for one week.
A veritable menagerie will grace the
Miller Outdoor Theatre
stage this Friday, September 24, at 8 p.m. when the five wind musicians of
WindSync
, joined by concert pianist
Andrew Staupe
, play a program that includes Ludwig Thuille's Sextet for in B-flat Major, Op. 6,
The Blue Danube
by Johann Strauss II for solo piano, and a reimagining of Camille Saint-Saëns's
Le Carnaval des animaux
(
The Carnival of Animals
). Saint-Saëns, so afraid the fun piece (which playfully depicts animals like lions, donkeys, and elephants) would "
ruin his image
," actually
banned
the now popular piece from public playing until after his death. Seated tickets are available now
here
. You can also grab a blanket or lawn chair and head for ticketless seating on the Hill. Or, if you prefer watching from the comfort of home, the performance will be livestreamed on the Miller Outdoor Theatre
website
,
YouTube channel
, and
Facebook page
.
This weekend the
Houston Symphony
welcomes violinist
Augustin Hadelich
for a program titled
The Artistry of Augustin Hadelich
. The Grammy Award winner will play two pieces from Johann Sebastian Bach, the Double Concerto for Violin and Oboe with Principal Oboe Jonathan Fischer and the Prelude from Partita No. 3 for Solo Violin, and Dmitri Shostakovich's Sonata for Violin, Percussion, and String Orchestra. The program will conclude with Joseph Bologne's Violin Concerto No. 2. The piece, from the man known as the Chevalier de Saint-Georges, is "
a lightly orchestrated work that is in the style of its time.
" In-hall performances are scheduled for Friday, September 24, and Saturday, September 25, at 8 p.m., and Sunday, September 26, at 2:30 p.m. Tickets can be purchased
here
for $26 to $114. Or you can purchase a $20 ticket to view Saturday's concert via livestream
here
.
Back in January,
Musiqa
commissioned a site-specific dance filmed at the
Houston Botanic Garden
. This weekend, Musiqa and
Open Dance Project
will venture out to the Houston Botanic Garden to bring the journey depicted in the
dance film
to life, traveling through five different garden locations to the score composed by Hawa Kassé Mady Diabaté. The live performances of "
Still We Tend
," choreographed by Open Dance Project's Annie Arnoult, mark both the return of Open Dance Project to in-person live performance and the Houston Botanic Garden's one-year anniversary. Performances will be twice daily on
Saturday, September 25
, and
Sunday, September 26
, at 4:30 and 5:30 p.m. Tickets are available for $25.
ROCO
opens the
In Concert series
of their new season on Saturday, September 25, at 5 p.m. at the
Church of St. John the Divine
with a concert titled "
Bursting at the Seams
." The full 40-piece orchestra, led by ROCO's Artistic Partner
Mei-Ann Chen
, will highlight the issue of climate change and feature the world premiere of
Maxime Goulet
's
Ice Storm Symphony
, about "
one of the worst natural disasters in Canadian history
," the 1998 ice storm that left more than three inches of "
freezing rain and ice pellets
,"
millions without power
, and
caused 35 deaths
. The co-commissioned work will be played alongside
Michael Abels
's "Delights & Dances," Domenico Cimarosa's "Il Maestro di Cappella" Overture, and a second world premiere –
Marcus Maroney
's
OK, Goodbye
, inspired by the melting of the Okjökull glacier in Iceland. You may purchase tickets
here
. Suggested ticket price is $35.
On Sunday, September 26, at 5 p.m., the
Museum of Fine Arts, Houston
will host a screening of
Swan Song
. The film, presented in conjunction with
QFest
, is centered around a long retired hairdresser – played by Udo Kier and based on
a real person from writer and director Todd Stephens hometown in Ohio
– who learns that a former client has left "
a provision in her will that Mr. Pat must style her hair for her funeral.
" Mr. Pat "
embarks on a journey across town, and in many ways time, to reconnect with his fabulous alter ego
," in "
a quirky exploration of gay identity and small-town life.
" General admission is $10 and you can purchase a ticket
here
. If you can't make it, a second screening is also scheduled for
Saturday, October 2, at 5 p.m.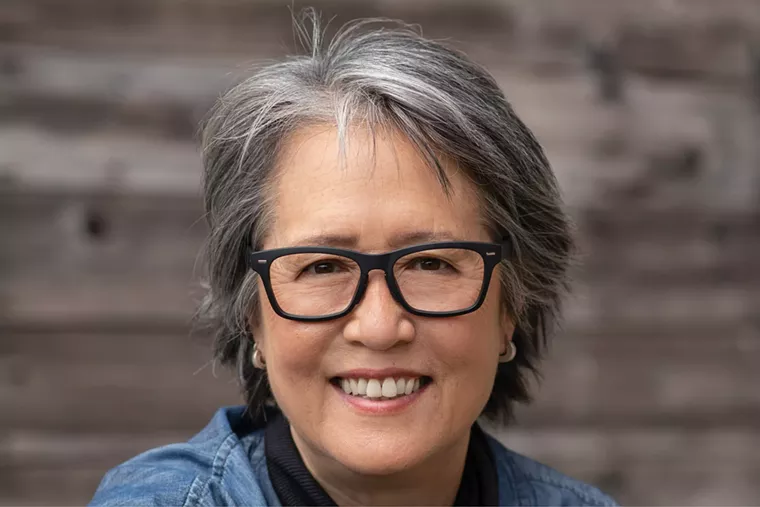 The
2021/2022 Inprint Margarett Root Brown Reading Series
continues on Monday, September 27, at 7 p.m. with Booker Prize finalist
Ruth Ozeki
. The author's new novel
The Book of Form and Emptiness
, about a 13-year-old boy who starts hearing voices coming from the objects around him following his father's untimely death, has been said to be "
the rare work that will entertain teenagers, literary fiction readers, and academics alike
," one "
concerned foremost with the outsiders in our world, the ones who hear voices, who are friendless, who fall into addiction and self-harm
" and "
the ultimate outsiders, the objects that we produce and discard.
" Ozeki will briefly read from the novel and discuss the work with Elizabeth McCracken, author of
The Giant's House
. General admission to this virtual program is $30, and the ticket includes a hardcover copy of Ozeki's book. You can purchase tickets
here
.