Hope you like live, in-person theater because it is back in a big way this week. We've got plays and musicals, as well as poetry readings, concerts, and live dance. Keep reading to see this week's best bets.
It's Latinx Heritage Month (more commonly known as
Hispanic Heritage Month
), and to celebrate the
Holocaust Museum Houston
has invited poet
José Olivarez
to give a special, free reading tonight, September 30, at 6 p.m. During
Citizen Illegal: An Evening with Poet José Olivarez
, the poet will read from his "
indispensable debut poetry collection
," titled
Citizen Illegal
, which the
Chicago Tribune
described as "
a boisterous, empathetic, funny-yet-serious (but not self-serious) celebratory ode to Chicanx life in the contemporary United States.
" Olivarez himself has said that he set out to "
make a book of poems that the people I love will be proud of. A lot of the poems are about my family, my experience as a first generation Mexican-American Chicano, and I wanted to write poems that were not shameful, not ashamed.
" You can register for the event
here
.
You've probably missed
Houston Ballet
as much as the rest of us, but they're back, too. This weekend, Houston Ballet returns to the Wortham Center to open their season with five performances of the
Margaret Alkek Williams Jubilee of Dance
. The mixed rep program will include audience favorites like Artistic Director Stanton Welch's works "Divergence" and "Play," as well as selections from
In Good Company
, the
digital work
he created during the pandemic. You can also expect a rotating selection of
pas de deux
and solos from works like
Madame Butterfly
and
Sylvia
. Because it's their first show back, soloist Tyler Donatelli recently told the
Houston Press
"
you're just going to see so much pure love for dance
" on stage. Performances begin tonight, September 30, at 7 p.m. and continue at 7:30 p.m. Friday, October 1, and Saturday, October 2, and 2 p.m. Saturday, October 2, and Sunday, October 3. Tickets can be purchased
here
for $25 to $208.
The year 2021 marks the 50th anniversary of the legendary rock band Queen, and over on Carnaby Street in London, there's a
new pop-up store
to celebrate the occasion. If the flight over to check out the five decades worth of merch and memorabilia, you can enjoy a live concert closer to home when the
Houston Symphony
visits
Cynthia Woods Mitchell Pavilion
tonight, September 30, at 8 p.m. for
The Music of Queen
. Conductor
Brent Havens
will lead the Symphony, joined by vocalist
Tony Vincent
, in playing all the Queen songs you know and love, like "We Are the Champions" and "Bohemian Rhapsody." Reserved orchestra seating can be purchased
here
for $20, or you can head to the lawn or mezzanine areas, which is free and ticketless.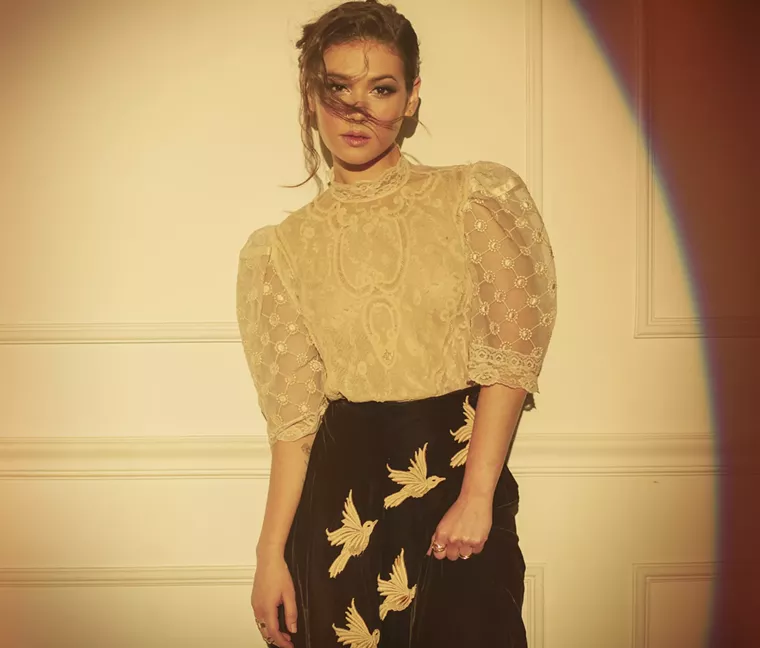 Society for the Performing Arts
opens their 2021-2022 season on Friday, October 1, at 7:30 p.m. with a free concert featuring
Nella
at
Miller Outdoor Theatre
. The Venezuelan performer, who released her first album
Voy
in 2019 to critical acclaim and a
Best New Artist win
at the Latin Grammy Awards, will perform music from her debut along with her "
Venezuelan jewels
," which she's described as songs she chooses from "
the Venezuelan repertoire that has in some way marked my life or have been part of my life.
" You can pick up reserved seating tickets
here
, or you can make yourself comfortable on the Hill (no ticket necessary). You can also catch this one virtually, by joining the show on the
Miller Outdoor Theatre website
,
YouTube channel
, or
Facebook page
.
On Friday, October 1, the
Alley Theatre
opens their season – back in front of live audiences – with Pulitzer Prize winner
Lynn Nottage
's play
Sweat
. The play, produced in collaboration with
The Ensemble Theatre
, "
touches on such knotty issues as racism, addiction and loyalty, which in turn highlight more intangible concepts, such as responsibility and shame.
" Despite the heavy themes, Alley Artistic Director
Rob Melrose
recently told the
Houston Chronicle
that he thinks "
it's kind of a relief when you watch a play and other people are having the conversation for you
," adding, "
you get to let someone else do the work a little bit, and I feel like you learn from it. Then the next time you have a conversation, you're that much more informed.
" The production runs through October 24, and you can buy tickets to see it
here
for $30 to $61.
If the idea of Charles Darwin, Thomas Huxley, and the Bishop of Oxford Samuel Wilberforce together in Malibu intrigues you, then you'll be delighted to know
Main Street Theater
is returning to in-person performance with Crispin Whittell's
Darwin in Malibu
, opening on Saturday, October 2. Main Street's Artistic Director (and play director) Rebecca Greene Udden recently told the
Houston Press
that the show is "
an ongoing philosophical discussion
" and it's "
so much fun
." Tickets can be purchased
here
for $35 to $59. Shows continue through October 24, and consider choosing one of the three dates that feature Main Street's "Part of the Art" post-show talks: October 3, featuring
The Engines of Our Ingenuity
host and
University of Houston
professor
Dr. John Lienhard
; October 10, with evolutionary biologist and
Rice University
Professor
Scott Solomon
; or October 17, a day on which the audience can hear from Whittell himself, Zooming in all the way from England.
Welcome
Theatre Under the Stars
back to in-person performances on Tuesday, October 5, when they open the first show of their homecoming season,
Rock of Ages
, at the
Hobby Center
.
The New York Times
says the '80s-set musical – in which a love story, a jukebox full of songs from bands like Bon Jovi, Journey and REO Speedwagon, and a classic "
save the orphanage
" plot collide – has "
brains under all the big hair.
" Tickets can be purchased
here
for $40 to $136, and before you go, take a peek behind the hairspray and the big hooks with the
TUTS Spotlight
on the production, featuring director
Jessica Hartman
, costume designer
Colleen Grady
, actor
Diana Huey
, and multi-hyphenate (one of those being
Rock Radio Hall of Famer
)
Dayna Steele
. Rock of Ages runs through October 17.
For one night and one night only – Wednesday, October 6, at 7 p.m. – world famous tenor
Jonas Kaufmann
will join
Houston Grand Opera
in concert at the Wortham Center.
An Evening with Jonas Kaufmann
marks the performer's first ever visit to Texas, and you can expect the "
greatest living Wagnerian tenor
" to sing a wide selection of arias and excerpts while HGO Artistic and Music Director Patrick Summers conducts the HGO Orchestra. You can purchase tickets to the concert
here
for $25 to $155.